Our Story
---




Once upon a time there was a girl that worked at a wine shop...surrounded by amazing wines and lots of empty bottles! She had a light bulb moment...

---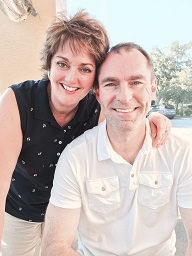 She recruited her husband to cut and sand the bottles.

---
---
The owner agreed to sell the candles at The Oak Barrel...the rest is history!

---
---
---
THE BOTTLES and the BUZZ
We are thankful for the friends and businesses that faithfully save their bottles, drink lots of wine, stores that carry our candles, and customers that order lots of custom candles! We couldn't do it without you!

---
---